Technical Specifications
Amelia is a painstakingly conceived sofa that brings together traditional craftsmanship and an exceptional level of engineering.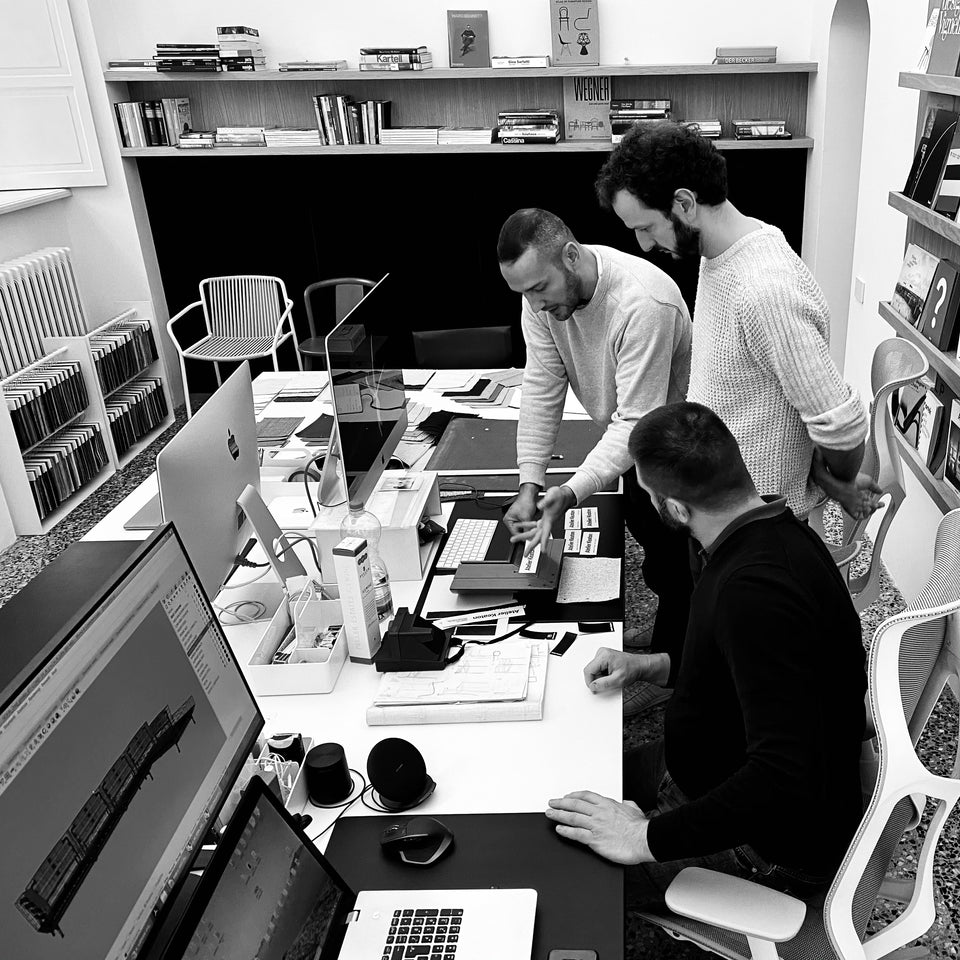 Precision Design
Amelia was designed by CMP, a globally recognized, multifaceted design studio based in Como, Italy. CMP is known for its innovation in conception and execution. Working on Amelia, the designers imagined a sofa  that would respond to a renewed focus on home and all that we expect it to be now. Amelia offers purity of line, precisely engineered comfort, and elegant, concise details.

Read our exclusive interview with CMP Design Studio.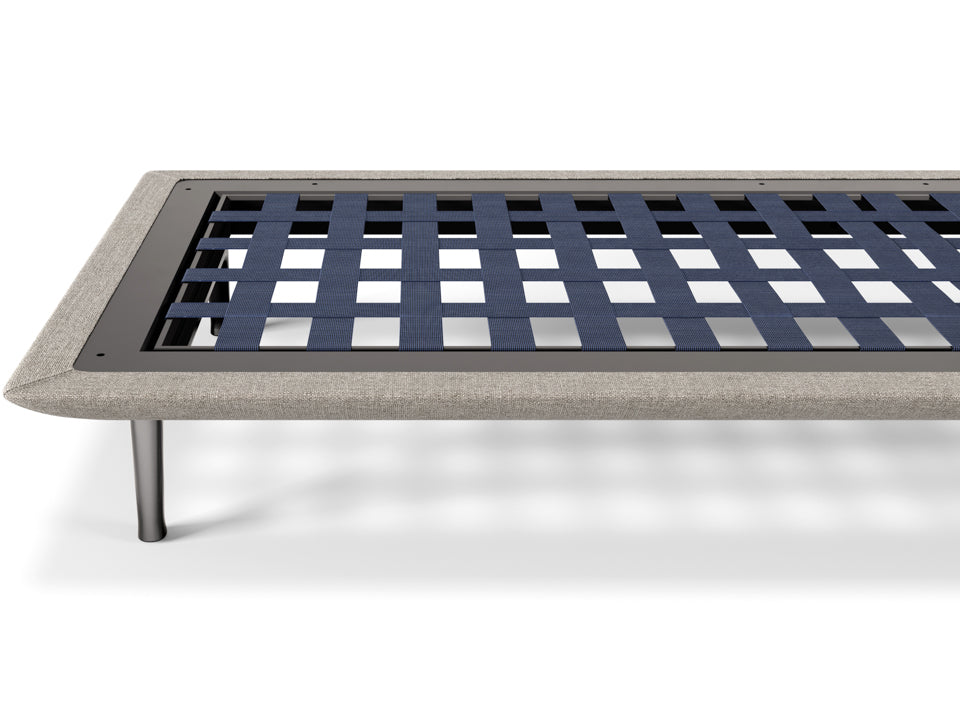 Solid Support
Amelia's  sleek aluminum frame is made from a single profile of solid, but airy extruded aluminum. The frame  is laser cut, and precision assembled. Die cast and solid aluminum tapered legs are purposely on show, lending a chic sculptural element. 
Amelia comes standard with hardwood floor glides already attached. Included with the sofa is a set additional carpet glides that can be easily installed instead.
For a more industrial look, the upholstered frame cover can be easily removed, exposing the powder coated aluminum frame.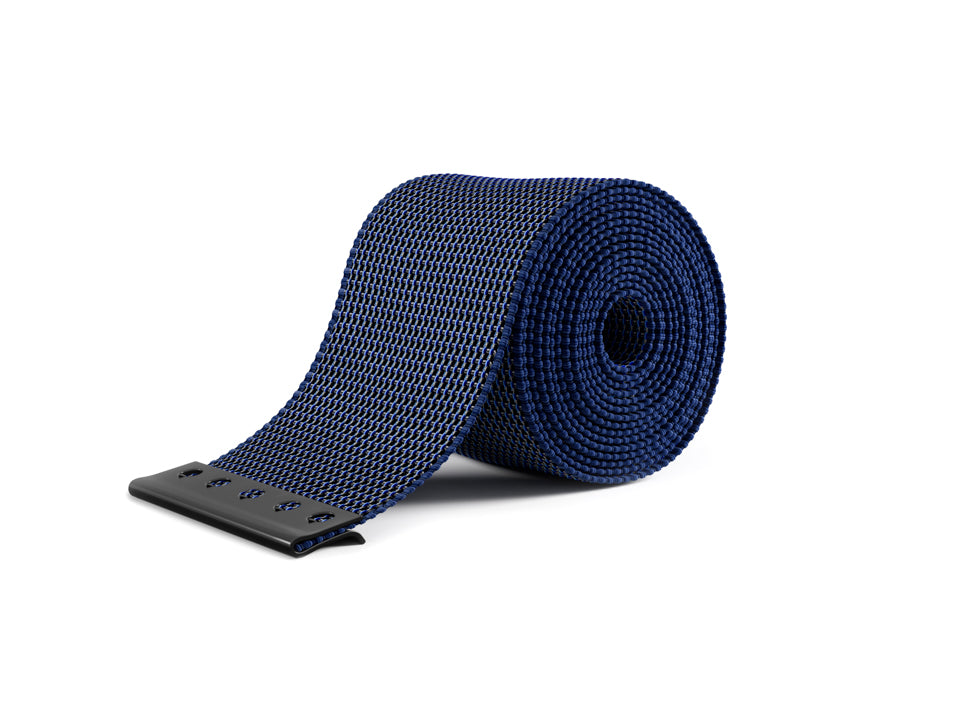 Perfectly Calibrated Comfort
Amelia features a proprietary webbing support system. The weave tension is perfectly calibrated across the base to offer you optimum support and comfort.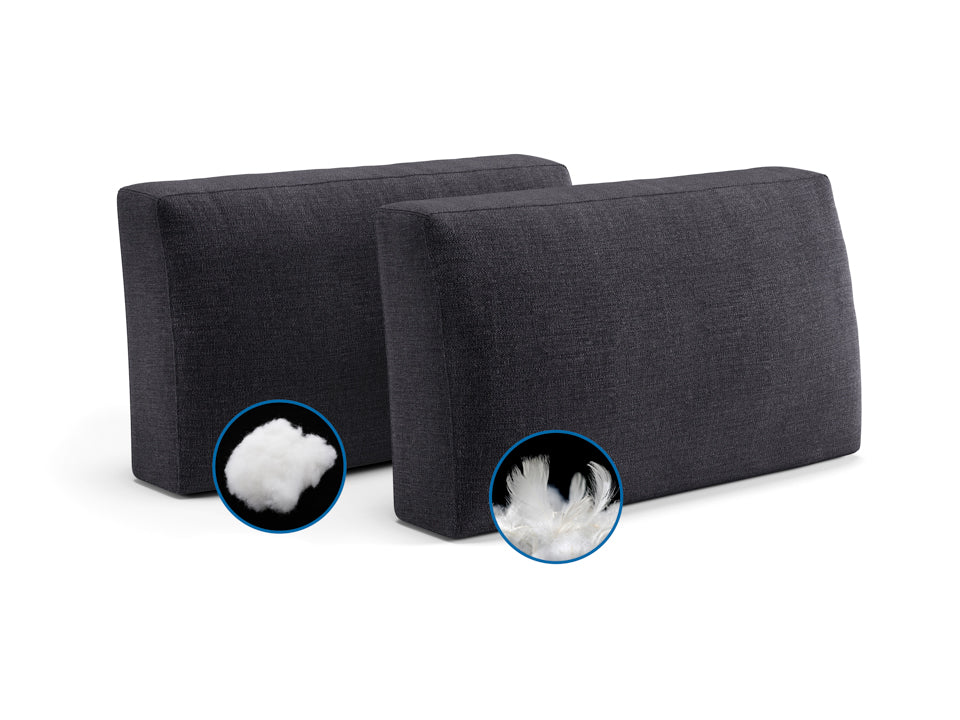 Handcrafted Cushions
Amelia's inviting seat cushions are made with multiple layers of high density foam crafted to optimum comfort. The foam layers are then topped with goose down to create an extraordinarily soft touch and cushion longevity.
Back cushions and armrests are constructed with injected, specially molded multiple density foam. The masterfully devised and precisely set pin system ensures the cushions provide consistent support and ergonomics.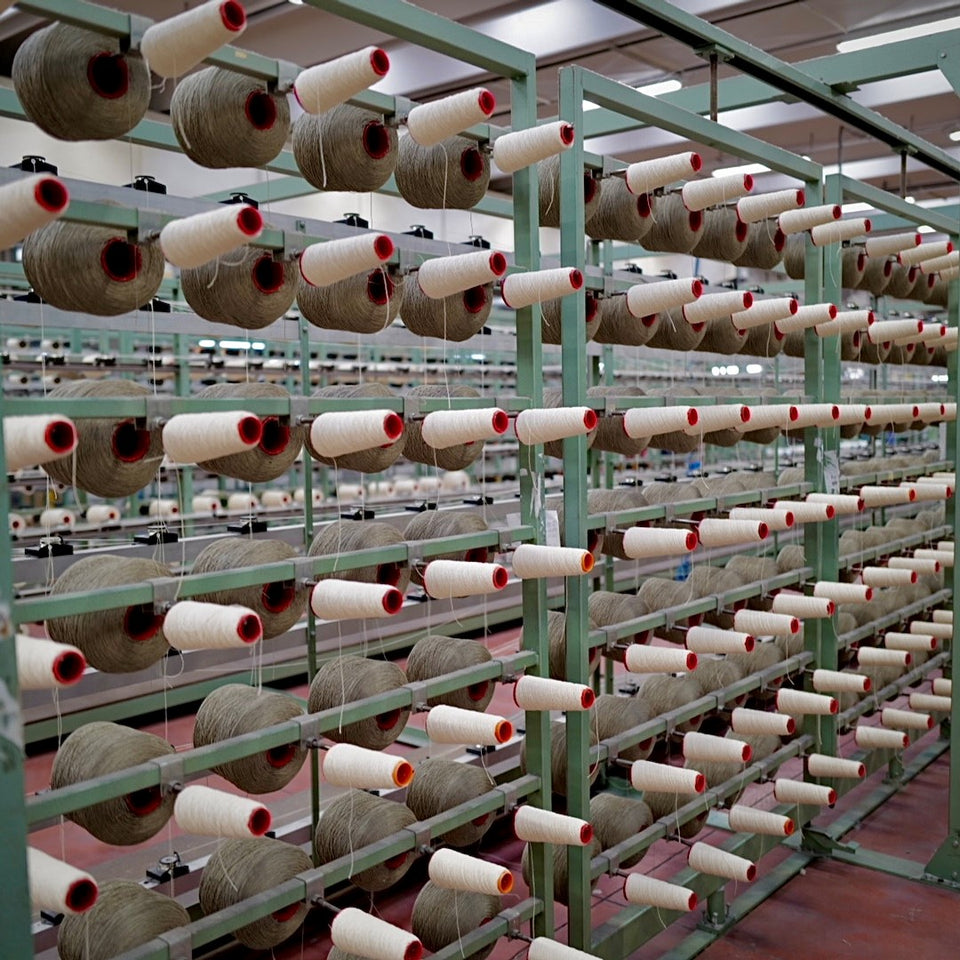 Upholstery Milled in Northern Italy
Amelia's standard upholstery is the beautiful Esopo fabric. This technical fabric is soft, breathable, easy to use and maintain, and can be dry cleaned when needed. The mixed blend Esopo fabric's attributes perfectly align with Atelier Keaton's philosophy of state of the art luxury. Esopo is manufactured by Mario Sirtori, a fabric mill based in Northern Italy's textile region. Mario Sirtori are masters of their craft; all stages of production are carried out in-house, from processing yarns, to dyeing, weaving and finishing the end product.

A wider selection of luxury Italian fabrics by Mario Sirtori are available at our showroom.

See inside the production at Mario Sirtori fabric mill.